【Key Note Address】
Dr. Ulrich Liman
Former Supervisory Board member at Covestro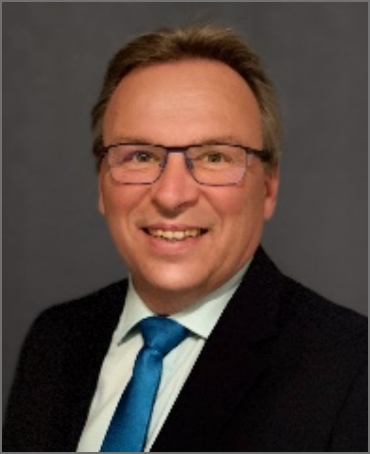 Ulrich Liman is retired and was a member of the Supervisory Board of Covestro AG and head of Polyurethane Innovation until 2022. Between 2010 and 2014 Ulrich was Head of Innovation APAC in Shanghai of Covestro's predecessor company, Bayer MaterialScience, prior to its demerger from Bayer AG. He joined Bayer AG in 1989 as R&D chemist and served in several managerial positions for polyurethane and polycarbonates. Between 1996 and 2001 he was head of R&D at Sumika Bayer Urethane in Japan. Currently Ulrich is board member at Kunststoffzentrum Leipzig in Germany.
「Polyurethanes in a Circular Economy」
Ph. D. Hiroshi Uyama
Professor, Department of Applied Chemistry, Graduate School of Engineering,
Osaka University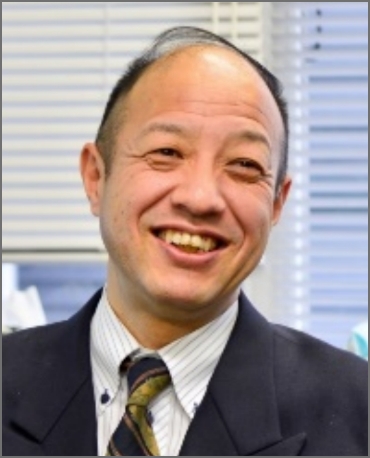 Hiroshi Uyama obtained his Master Degree of Engineering, from Kyoto University in 1987 and subsequently Doctor Degree of Engineering from Tohoku University in 1991. In 1988 he joined as an Assistant Professor in Tohoku University, thereafter moved to Kyoto University in 1997 and is presently Professor in the Department of Applied Chemistry, Osaka University. He is the recipient of several awards and recognitions, including the Young Scientist Award (Chemical Society of Japan), the Highest Award of Japan Bio-technology Business Competition, the Mitsubishi Chemical Award (Society of Polymer Science, Japan), the Award of the Adhesion Society of Japan, and the Award of the Cellulose Society of Japan. His research interests include biomass plastics and nano-processing of polymers.
Mitsubishi Chemical Award (Society of Polymer Science, Japan), the Award of the Adhesion Society of Japan, and the Award of the Cellulose Society of Japan. His research interests include biomass plastics and nano-processing of polymers.
「Bio-based Polyurethanes for Sustainable Development」
【General Session I】
Mr. Bart J. ten Brink
President,
EUROPUR (European PU Association)
Bart J. ten Brink worked almost 35 years in the PU industry worldwide.
He fulfilled senior management positions at Recticel International from 1991 till 2009 and was leading the international expansion of the FoamPartner Group, as Group CEO, from 2009 till 2018. Nowadays Mr. ten Brink is President of Europur (European PU Association) since 2015 and member of the Board of Directors of Europur since 2009. Next to this he is Member of the Board of Directors of the following companies: Kurlon/Manipal Group Ltd India (PU & mattresses), BComp Ltd Switzerland (natural & light weight composites from flax), Econetta AG Switzerland (Environmental & Laboratory services), Skanor Group Ltd London & Aeonion Ltd (Investments in Bio-Carbon technologies for energy transition), Partner KMES Partner AG Switzerland (Advisory on complex business cases & crises-management) and Groam AG Switzerland (Foams from agricultural waste). With his own company FDF-Management GmbH Switzerland he has specialized himself in all aspects on circular economy and sustainability (including anchoring sustainability in existing strategies). With this own company he is advising many companies in the chemical industry.
「PU in the sustainability and circular world. What are the impacts and what has already been done worldwide in efforts the positioning of PU material」
Ph. D. Nobuya Sato
Associate Professor, Department of Applied Chemistry,
Aichi Institute of Technology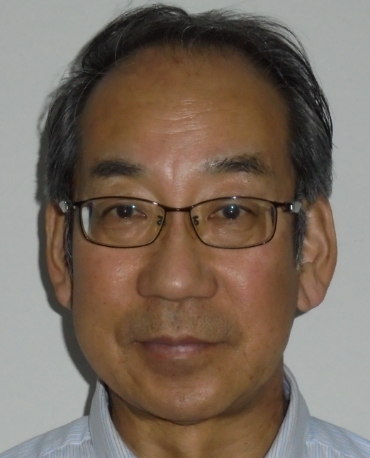 Nobuya SATO Ph.D.(Doctor of Engineering) Associate Professor(2018), Department of Applied Chemistry, Aichi Institute of Technology.1247 Yachigusa, Yakusa-cho, Toyota, Aichi, 470-0392, Japan. Received a Ph.D. (Doctor of Engineering) in February, 2004 from Aichi Institute of Technology.
Iida industry Co., Ltd. R&D div. General Manager (2013~2018) Major subjects; Polymer Chemistry and Engineering, Polyurethane Chemistry, Epoxy Adhesive, Polyurethane Adhesive
「Preparation and Various Physical Properties of Polyimide-urethane Elastomers with Fullerene」
Mr. Dominik Foerges
Head of department Composites and Polyurethane Technology,
IKV (Institut Für Kunststoffverarbeitung)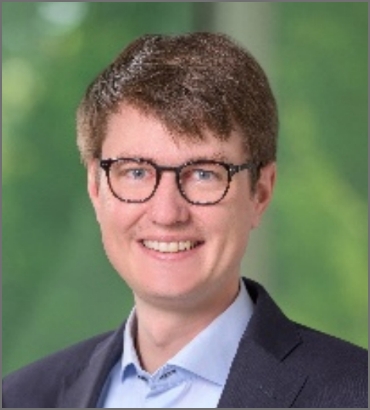 Dominik Foerges, M. Sc., born 1991, studied Mechanical Engineering with particular focus on Plastic Processing at RWTH Aachen University, Germany. He was research fellow in the field of Extrusion Blow Molding at IKV from 2018 to 2022 and is head of IKV´s department of Composites and Polyurethane Technology since 2022.
「Increased resource-efficiency in PU-processing by new approaches for process near material characterization and process surveillance」
【General Session II】
Ph. D. Suguru Motokucho
Assistant professor, Chemistry and Material Engineering Program,
Nagasaki University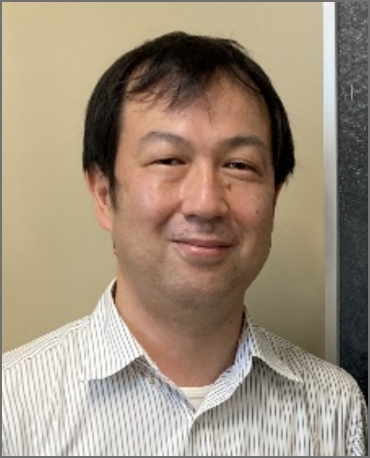 Suguru Motokucho obtained his Master Degree of Engineering, from Miyazaki University in 1999 and subsequently Doctor Degree of Engineering from Tokyo Institute of Technology in 2002. In 2002 he joined as a postdoctoral researcher in Kinki University, thereafter moved to Nagasaki University in 2005 and is presently Assistant Professor in the Chemistry and Material Engineering Program, Nagasaki University. He is the recipient of some awards and recognitions, including the Research Progress Award (Feedstock Recycling of Plastics Japan), the Best Paper Award (The Society of rubber science and technology, Japan). His research interests include utilization of carbon dioxide, polymer and organic synthesis and plastic recycling.
「Development of environment-friendly recycling methods of polyurethanes」
Mr. Herbert De Breuck
Global Polyurethane Technical Lead,
Performance Colorants and Ingredients division,
Milliken & Company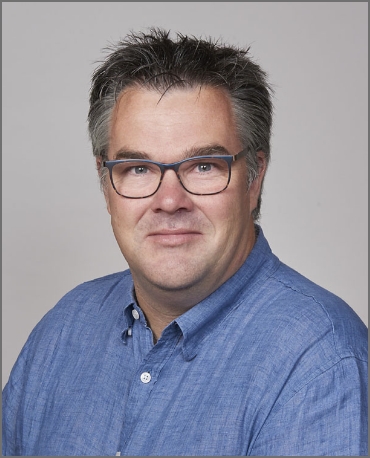 Herbert joined Milliken in 2019 as Global Polyurethane Technical Lead for Performance Colorants and Ingredients, responsible for global technical coordination, management of the technical output of the project portfolio, and the creation of an innovation strategy. He began his career in 1996 as a Lab Engineer for the polycarbonate division at Bayer Antwerp, later becoming Production Manager at Recticel Turnhout for the rigid PU-foam division, leading PU and phenolic foaming processing. Herbert joined Luxilon in 2002 first as R&D Manager and later as Regulatory Affairs Manager, responsible for medical and technical textiles, in particular implantable materials, successfully completing.
「Sustainable PU foam: Using additives to improve recycling & reduce volatile emissions 」
Dr. Michael Kember
Chief Technology Officer,
Econic Technologies Ltd.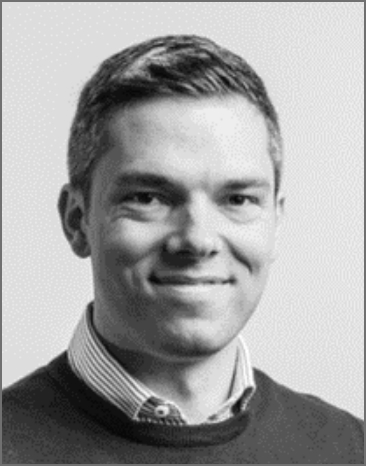 Mike is a co-founder of Econic Technologies and co-inventor of Econic's catalysts. He has led the development of Econic's technology for over 10 years, from concept to upcoming implementation. He is an inventor on more than 70 granted patents.
He has held personal postdoctoral fellowships from AXA and EPSRC at Imperial College London and completed his PhD thesis at Imperial College in the area of catalysts for CO2 epoxide co-polymerisation.
Mike has a MChem from Oxford University.
「Use of CO2 Based polyol for PU foam and CASE applications」
Dr.Dennis Krause
Expert Material Simulation,
Covestro AG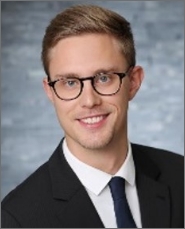 Dennis Krause is an expert in material and flow simulation with specialization in the dynamics of polyurethane foaming processes.
He joined Covestro four years ago after his PhD at TU Darmstadt. Since then, he has been developing applications for simulating foaming processes while providing digital support for polyurethane chemical research as well as process development and optimization of polyurethane foam systems.
「Digital R&D for polyurethane chemistry」
【General Session III】
Mr. Kazuhide Tabata
Department General Manager,
Project Material Creation Department, Mobility Materials Engineering Division,
Toyota Motor Corporation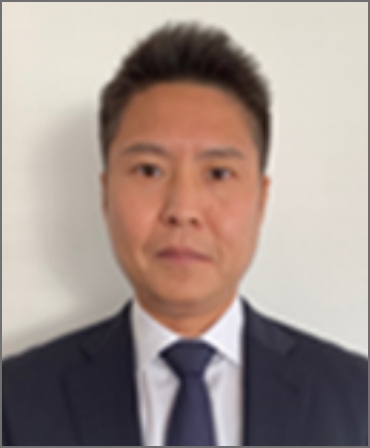 Kazuhide Tabata joined Toyota Motor Corporation in 2004 after graduating from Kyoto University. For most of his career with Toyota Motor Corporation, he has been involved in R&D for Material Engineering field such as Organic material, Lubricant for automotive and so on. He is currently Department General Manager of Mobility material engineering Division, Project material creation department.
「Mobility materials efforts towards carbon neutral
-Expectation for Polyurethane –」
Ms. Yuki Nakaya
Material Development Section, Urethane Technology Department,
Foam Products Division, INOAC Corporation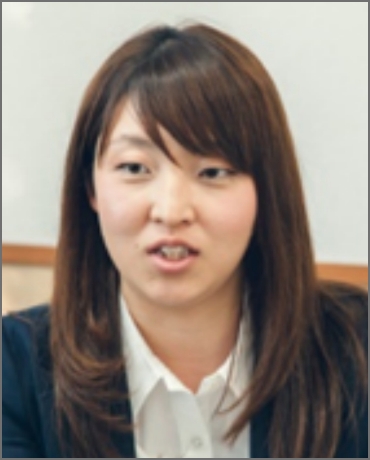 Yuki Nakaya is Chemical Engineer in INOAC Corporation. She graduated from Aichi Institute of Technology with a M.S. in 2014.
In the same year, she joined INOAC Corporation. Most of her career has been involved in research and development of flexible polyurethane foam specific to slab stock foam. Mainly, she is involved in the development of polyurethane foam for use in furniture, mattress, and kitchen cleaners.
「Development of biomass polyurethane foam」
Mr.Adeel Baig
Director, Chemical Technology & Analytical Services,
Woodbridge Foam Corporation
Adeel is a graduate of Chemical Engineering from University of Detroit Mercy, Masters of Materials Science from Western Michigan University and an MBA graduate from University of Michigan, Ross School of Business.
Adeel's 23 year career has been in the automotive industry where he has held a variety of senior leadership positions in Engineering and Sales. His previous assignments took him to companies including Dow Automotive, Johnson Controls, Shawmut Corporation and Coastal Automotive. Adeel came to Woodbridge as a Product Director for Flexible Foam and Lamination business unit. Soon after, transitioning to leading the Chemical Research and Development group for Woodbridge. Most recently, Adeel's responsibilities have expanded to include Chemical Applications group, responsible for deploying new chemistry to all molded foam and slab facilities, and the P3T testing and analytical labs.
「TrimVisible™ BIO Seating Foam with Significantly Reduced CO2 Footprint」
Mr. Masanori Torao
Division General manager,
Seat evaluation & Engineering division, Seat business segment,
Toyota Boshoku Corporation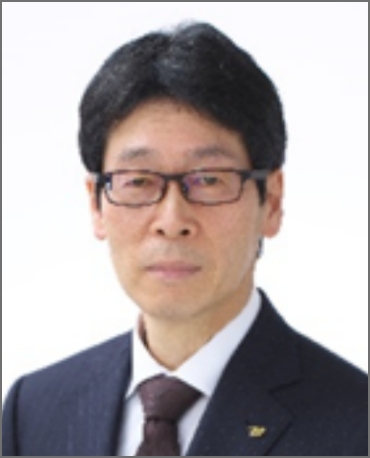 2016 – Present
Field Chief of R&D Field + Division General Manager of Seat Evaluation & Engineering Div. in Seat Business Segment (additional post) (2022 – present) Division General Manager of Seat Evaluation & Engineering Div. in Seat Business Segment 1989 – 2016 Toyota Motor Corporation Chief of Vehicle Dynamics Evaluation & Engineering (2015 – 2016) Working on vehicle dynamics performance development, and platform development
「Model base development of the seat performance」
【General Session IV】
Mr. Jose Junior Naraval
Material Specialist of Latex and Polyurethane foams for Category Area
Textile Furnishings, Inter IKEA Group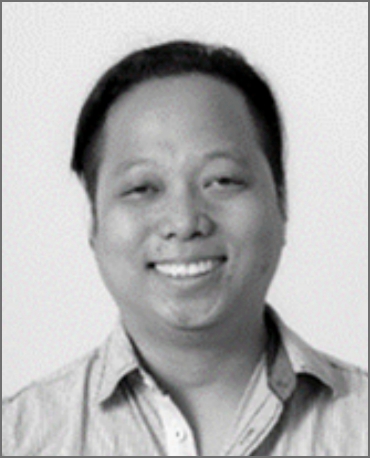 Jose Junior Naraval is the Material Specialist of Latex and Polyurethane foams for Category Area Textile Furnishings of Inter IKEA Group. He studied Chemical Engineering at Ateneo de Davao University in 1998 and also obtained his Master of Science in Chemical Engineering in 2004 at De La Salle University.
Mr. Naraval began his foaming career in the footwear industry— working in Production, Quality and R&D departments; producing and developing both latex and polyurethane foams for footwear components applications. In 2006, he moved his focus to producing foams for mattress and upholstered products applications and have done production and consultancy work in China, Russia, Netherlands and Poland. In 2016, Mr. Naraval joined Inter IKEA group to develop the company's latex and polyurethane foam agenda to incorporate more renewable or recycled raw material sources.
「Circular Foam for the many」
Mr. LIU Zhenqiang/ Mr. Bull Liu
Chief R&D Design Officer and Executive Director,
Regina Miracle International (Holdings) Ltd.
Upon his graduation from Jiangnan University (JNU) in 1998 with a specialization in textile design, Bill joined Regina Miracle, where he has since then been undertaking work related to product research and development at the company. In 2013, he earned a degree of executive Master of Business Administration from Cheung Kong Graduate School of Business.
Regina Miracle is a leading manufacture in the global women's intimate wear industry. Capitalizing on its unique innovative design manufacturing (IDM) business model, the company drives business expansions via its relentless efforts in innovation. Today, the company's main business comprises three major segments: women's intimate wear, functional sports apparel, and consumer electronics components.
With over 20 years of experience in designing intimate wear and managing research and development, Bull has led the development of various innovative technologies leading in the women's intimate wear and sports bra industry, as well as engaged in the development of numerous signature products for its world-renowned intimate wear and sports brand partners. He also the patent inventor of an accumulated total of 39 patent as of today. Moreover, he possesses extensive knowledge of PU foam application in the intimate wear and sports bras industry, as bra pads are mainly made of composite materials that include both PU foam and fabric.
「PU injection – A revolution of PU application in the lingerie industry」
Ph. D. Hiromu Saito
Professor, Department of Applied Chemistry,
Tokyo University of Agriculture and Technology
Dr. Hiromu Saito is a Professor in Department of Applied Chemistry at Tokyo University of Agriculture and Technology. He is also a president of the Society of Rubber Science and Technology, Japan.
He graduated Tokyo Institute of Technology in 1985, and had been an Assistant Professor at Tokyo Institute of Technology in 1987-1999.
He earned a Ph.D. at Tokyo Institute of Technology in 1991 and studied at University of Friburg in Germany as a Humboldt Research Fellow in 1991-1993. He moved to Tokyo University of Agriculture and Technology as an Associate Professor in 1999 and has been a Professor since 2008.
「Structure and Mechanical Properties of Thermoplastic Polyurethane by Annealing and Heat Elongation」
Dr. Mochamad Chalid
Associate Professor
Department of Polymers Technology in the Metallurgical and Materials
Engineering, Faculty of Engineering, Universitas Indonesia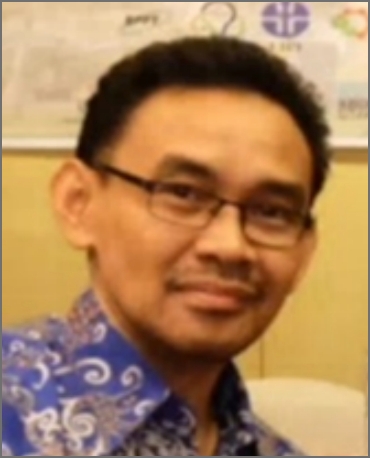 Dr. Mochamad Chalid is an Associate Professor of Polymers Technology in the Metallurgical and Materials Engineering Department of Engineering Faculty, Universitas Indonesia. He received his Undergraduate from Chemistry Department of Universitas Indonesia,
Master Science and Engineering from Applied Sciences Faculty of Technische Universiteit van Delft, TUDelft The Netherlands, and Doctor from Product Technology Group of Rijk Universiteit van Groningen, RUG The Netherlands. He is a deputy for networking in Indonesian Polymer Association, and a committee of R&D, Technology and Digitalization of the Indonesia Olefin Aromatic & Plastic Industry Association (INAPlas). In addition to giving some lectures and doing some research in polymer product technology, he is active as keynote speaker in national and international scientific meetings, such as Indonesian-American Kavli Frontiers of Science Symposium, Malaysia Polymer International Conference, and The International Conference on Innovation in Polymer Science and Technology. Besides that, he is also active as reviewer or editor board for some excellent national and international such as Polymer Composites – USA, BioResources – USA, International Journal of Technology-Indonesia, Journal of Engineering and Technology Science – Indonesia, Polymer-Plastics Technology and Materials (PPTM), Polymer-Plastics Technology and Engineering (PPTEng) – USA, Maderas. Ciencia y tecnología – Casilla Chile, and Journal of Food Science & Nutrition – John Wiley & Sons Inc
「Biomass as a Source for Novel Polyurethanes」
【General Session V】
Mr. Zhenglei Zhang
Vice President and APAC Head of the Business Unit Urethane Systems,
LANXESS Chemical (China) Co.,Ltd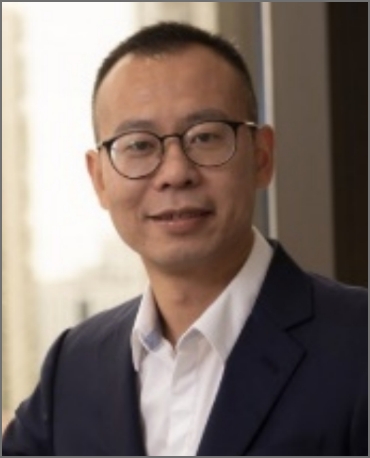 Mr. Zhenglei Zhang is Vice President and APAC Head of the Business Unit Urethane Systems at LANXESS. He studied chemistry and earned a Master Degree from the South China University of Technology, and studied Finance Management and earned a Master Degree from the Shanghai Advanced Institute of Finance. He joined Chemtura as a APAC commercial manager in 2013 and has been with LANXESS since 2017, where he held various management positions including APAC senior product manager of the business unit Urethane Systems and business unit Lubricant Additives Business.
「Novel prepolymers for higher performance and better sustainability」
Mr. Toshihisa Nasa
Marketing Application Development Manager, North Asia
Performance Additives Business PU Segment,
Momentive Performance Materials Japan LLC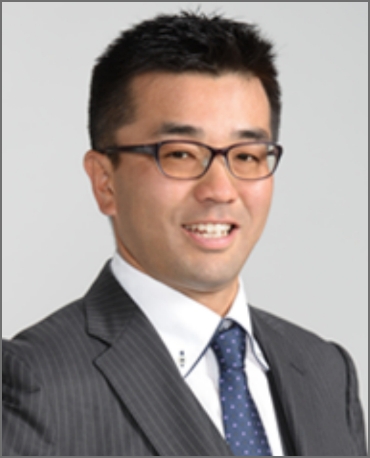 Toshihisa NASA is currently the Application Development Manager for North Asia in the Polyurethane Rigid, Molded and Specialties Segment with Momentive Performance Materials, based in Ohta, Japan. Prior to this assignment, Toshihisa occupied different/same functions in R&D departments with Momentive, GE and Toshiba Silicones in Japan. Those include R&D project leader for Polyurethane additives. Toshihisa NASA holds a Masters degree in Biochemical Engineering from the Gunma University in 1998.
「Silicone Based Additives to Enhance the Thermal Insulation Performance of Polyisocyanurate Rigid Foams」
Dr. Wayne Yao
Technology Director for Asian Pacific Polyurethanes Business,
Dow Chemical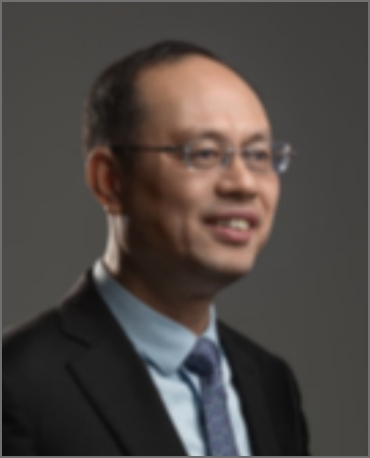 Dr. Wayne Yao is currently the Technology Director for Asia Pacific Polyurethanes Business at Dow Chemical leading teams across Asia Pacific region to accelerate new product commercialization through strategic collaboration with business and customers.
Prior to his current role, Dr. Yao served as the director of Asia Pacific Core R&D for ~6 years, leading the centralized R&D organization to develop numerous advanced technologies to support various Dow's businesses in Asia Pacific. Dr. Yao has vast expertise in multiple chemistries and applications, and rich experience on technology portfolio management.
He also represented R&D organization in the Greater China Leadership Team.
Prior to joining Dow in 2010, Wayne held multiple technology leader positions at Honeywell Specialty Materials in China (2007 – 2010), and GE Plastics in China (2002 – 2007), respectively. He became certified DFSS Black Belt at GE Plastics in 2006.
Wayne earned his doctorate degree from the Department of Chemistry at Yale University. He also received his bachelor's degree from University of Science and Technology of China. He holds more than 20 U.S.-issued patents and 13 publications on refereed scientific journals.
「Prospects of polyurethane materials for automobiles in the Asian market」
Mr. Yusuke Morioka
Technical Manager, Amine derivative Group,
Organic Materials Research Laboratory, Tosoh Corporation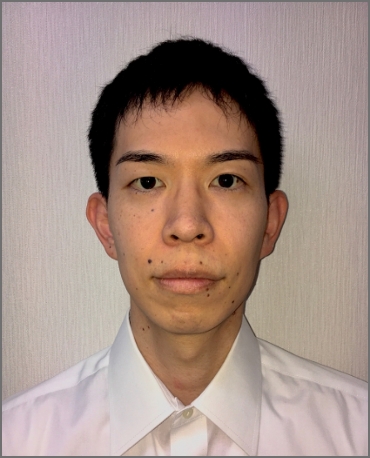 Yusuke Morioka is a Technical Manager of TOSOH Corporation. He joined TOSOH in 2007 after receiving B.S. and M.S. degree in Organic Chemistry from Kumamoto University in 2005 and 2007 respectively.
After joining the TOSOH, he has been engaged in development in the fields of polyurethane materials and amine catalysts.
「Generation Mechanisms of Amine and Aldehyde Emissions and Odour from Polyurethane Foams and Reduction Methods by Amine Catalysts 」
【General Session VI】
Dr. Michael Krebs
Technical manager for flexible slabstock and automotive application,
Evonik Operations GmbH
Dr. Michael Krebs studied chemistry at the University of Stuttgart, Germany and the University Louis Pasteur of Strasbourg, France in a Franco-German double degree course. After completing his studies in France, he received his PhD in organic chemistry in the field of natural product synthesis in 2013 from the University of Stuttgart, Germany. In April 2013, he joined the application technology team of the business line Comfort and Insulation of Evonik Industries as a Technical Manager for Flexible Foam.
Subsequently, from 2018 until 2020 Michael worked as a PU Expert and division manager for the German tier one supplier Carcoustics that provides sound-proofing solutions to the automotive industry.
In 2020, Michael re-joined the Evonik Operations GmbH as a Technology Manager for Flexible Slabstock and Automotive Applications. In his new role, his tasks include the development of new foam stabilizers, catalysts, and performance additives. He is in charge for the development of release agents and he is responsible for the technical service in Central and South America, in Turkey, Middle East and Africa as well as in India, South East Asia and Korea & Japan.
「Kick-Start your New Project with Next Generation Technologies」
Mr. Osami Hayashi
Group Leader
Polyurethane Foam and Raw Materials department,
Synthetic Chemicals Laboratory
Mitsui Chemicals, Inc.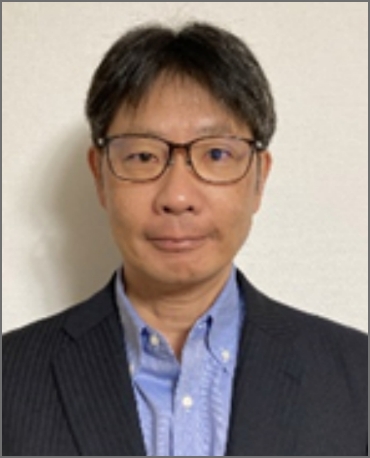 Osami Hayashi joined Mitsui Toatsu Chemicals, Inc. (it became Mitsui Chemical, Inc. since 1997) in 1992 after graduating master degree from Shinsyu University. He has developed raw materials and systems of PU foam (rigid foam, flexible foam, semi-rigid foam) until now. He is currently Group Leader of Polyurethane Foam and Raw Materials department of Synthetic Chemicals Laboratory R&D Center
「Current efforts by Polyurethanes to reduce environmental load」
Ms. Demi Tang
Technical business development manager,
Business unit Adsorbents & Additives, Clariant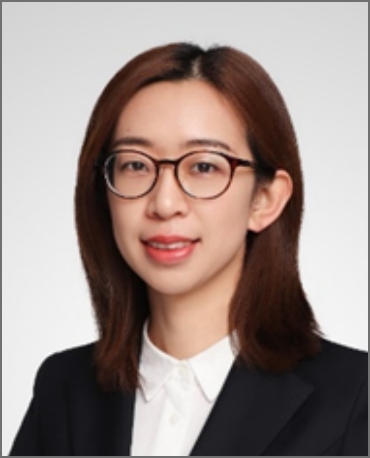 Demi Tang is Technical Business Development Manager in the business unit Adsorbents & Additives at Clariant. She is responsible for technical service and business development of flame retardants in thermoset applications. She holds a master's degree on Material Science from Tongji University (China), from where she graduated in 2016. Prior to working at Clariant, she deep dived in polyurethanes application field as research and development role for over 5 years. In addition to her business development function, she is also in charge of the development of new products and applications in the area of non-halogenated, sustainable flame retardants for polyurethanes in the new One Clariant Campus (OCC) which is located in Shanghai, China.
「Exolit® Flame Retardants for Polyurethanes
– New Sustainable Solutions for Increasing Performance Needs 」